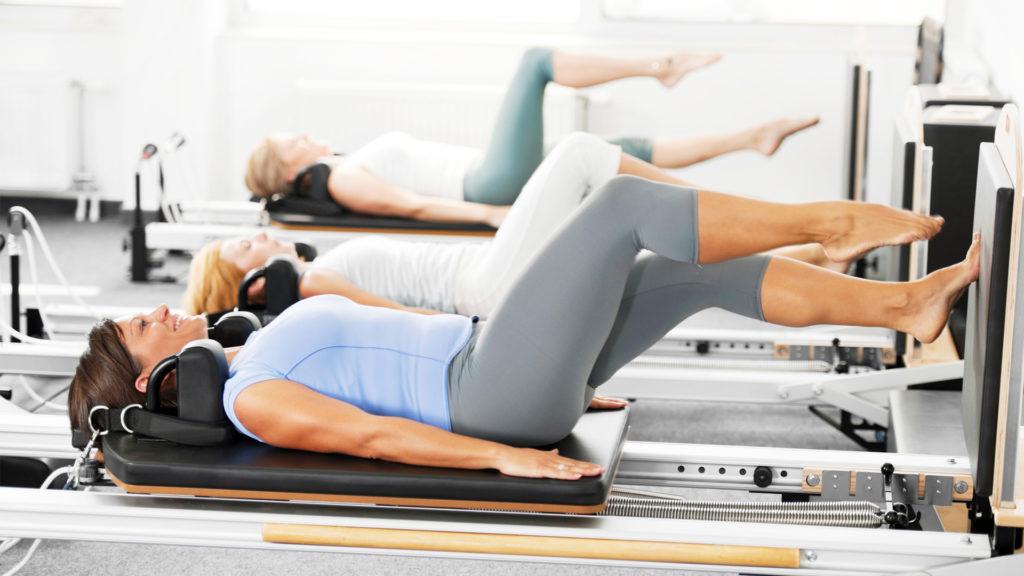 Apparatus Gym
Pilates Apparatus Gym
The Pilates Gym works similar to that of a normal gym, whereby you will practice independently with little supervision on the large apparatus e.g. the reformer, wunda chair, ladder barrel, cadillac, etc. You will need to join a beginners apparatus gym class before working independently. This class is ideal if you want to improve your performance, or to focus on any specific needs.
The class is limited to 6 places only.
Please refer to the mat schedule for times.