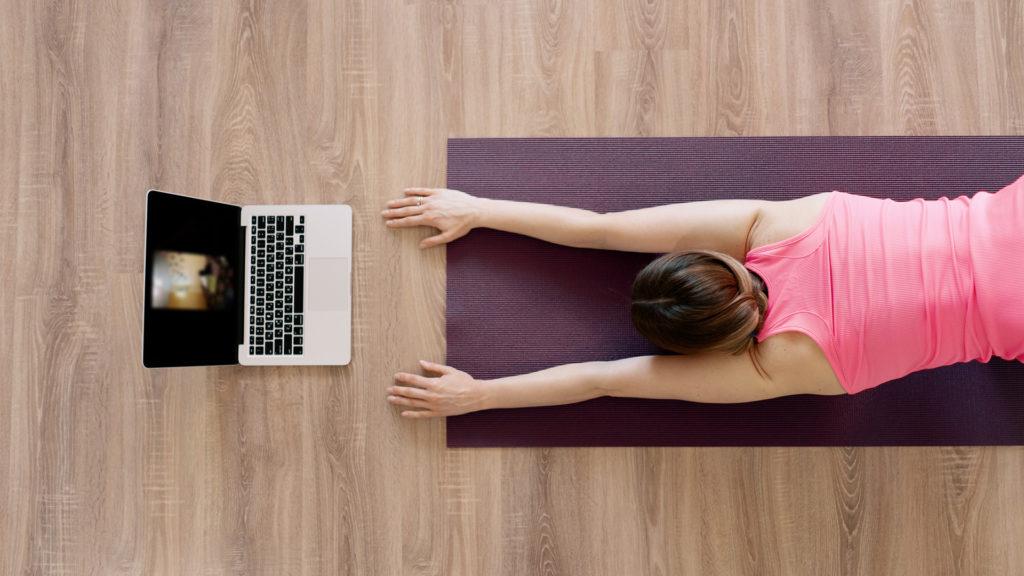 Virtual Pilates Mat
Live Online Classes
We've brought Spirit of Pilates to your Lounge!
As well as studio mat classes we also mat classes online. Classes are streamed via the 'zoom' platform which is simple to download and keep connected with us. As long as you have an internet connection you can join us from anywhere in the world.
Why our zoom classes are different!
You will receive the same attention as you do in a real class, getting live time corrections and cues along with demonstrations of exercises. Our zoom classes are small allowing us to get to know you and your body, supporting you with your pilates journey just as we would if you were in the studio. We offer a choice of different levels to suit different bodies (refer to studio mat for class descriptions).
We also run short workshops via on-line, please check our upcoming events for further information.
How to join a zoom class?
✅ After downloading the zoom app www.zoom.us you can follow our live classes on your PC, tablet, phone or even stream it through your TV via an HDMI cable for optimum viewing.
✅ Click on the link sent to you upon booking, or join the meeting by entering the ID.
✅ Find a space that you have room to move about easily, and have yourself set up 5-10 minutes before the class starts by checking that you can see yourself clearly on your screen. What you see, we see!
✅ Once the class starts your mic will be muted to prevent background noise from other participants.
✅ Use the reaction buttons or chat box to feedback comments.
✅ Please refer to the mat schedule to see when the virtual mat classes are running.
How do I book?
Simply book by emailing info@spiritofpilates.co.uk and complete a health registration form, click here to complete. You will be sent details on how to pay. Once payment has been made you will be sent the relevant class links.
All classes are 55 minutes long!
BOOK ONE WEEK UNLIMITED CLASSES £12