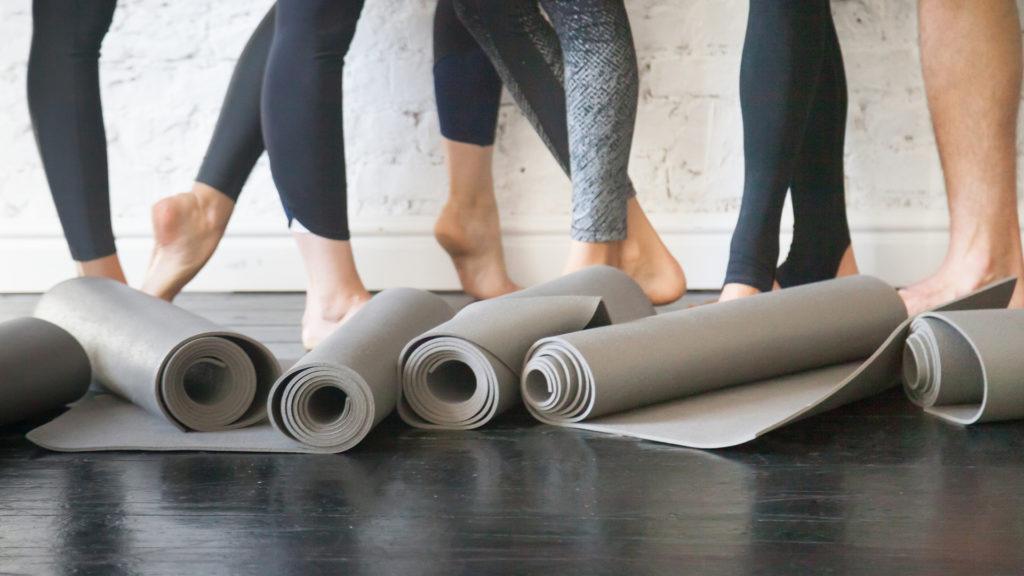 Pilates Mat
Pilates is for everyone. It realigns, restores healthy functions and movement patterns whether you're in training or in recovery. Pilates makes you stronger, healthier and overall better than before. Pilates works your body as a whole with no impact making it smarter and more efficient. You work supportive and small muscles groups other exercises can miss while developing your range of motion through flexibility, strength and control.
If you're new to Pilates we would advise you start with a Private Intro Session that allows us to explore how you move and how Pilates can work for you.
We also have plenty of options for virtual and studio classes, and a flexible booking system so you can come and practise at times convenient to you.
Classes to suit everyone
Our teachers will guide you through your Pilates practise helping you to develop awareness, increase strength, improve flexibility and promote balanced movement. Small class numbers allow for personalised teaching in a safe, friendly environment encouraging you to get the most out of your body. Choose from Beginners, Easy Movers, Mindful Movement and Pilates Flow classes to match your experience and let us take you on a journey!
Beginner Pilates
Designed for those individuals who would like to join a class but have no experience of Pilates or knowledge of the technique. We cover the fundamentals of this comprehensive method, so that you are confident to join a group class afterwards and know that you are performing the exercises correctly and safely, with proper alignment and technique.
All Levels Welcome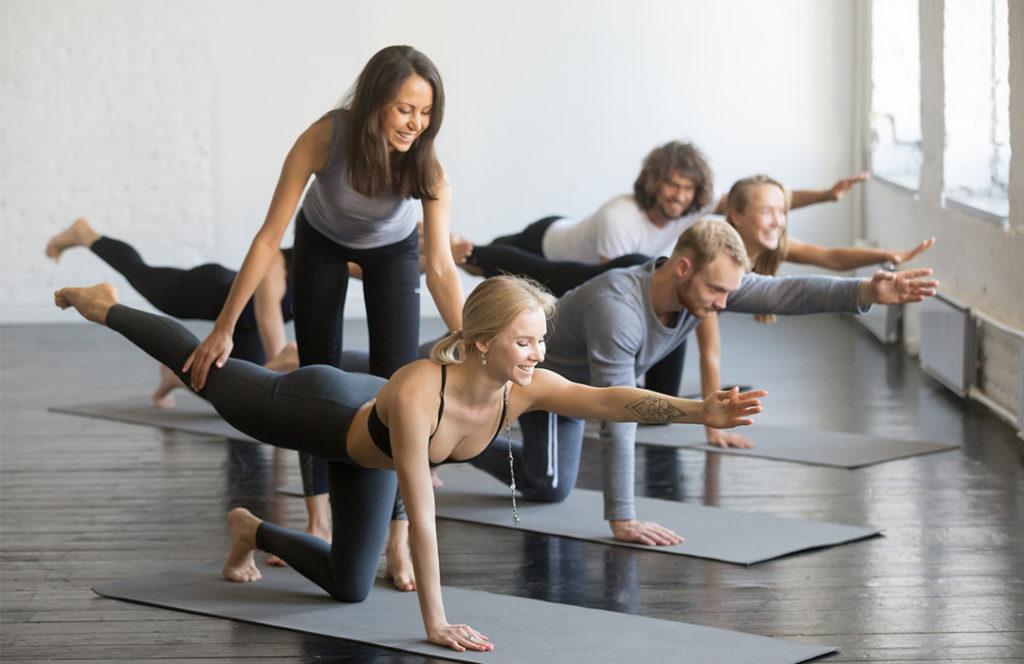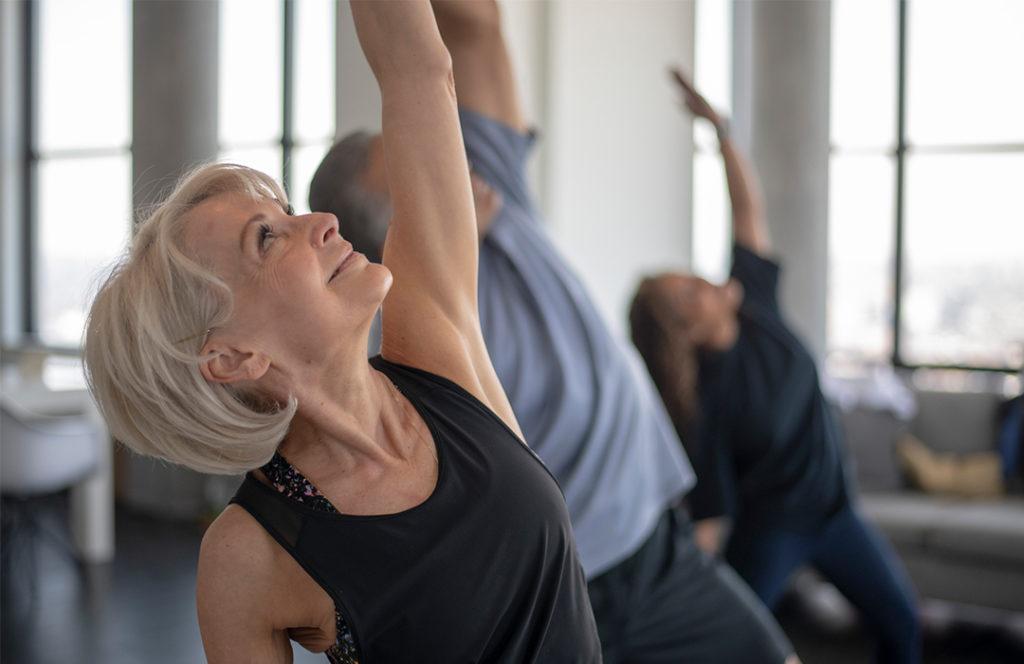 Easy Movers
A low impact, functional Pilates class that moves at a slower pace than the typical Pilates session. The class structure emphasises on staying fit and healthy in later life, with specific exercises for older adults to build and maintain their strength as it improves posture, balance, co-ordination, stability and flexibility, all without being too taxing on the joints or muscles. The exercises can also reduce the symptoms of later-in-life ailments, such as arthritis and osteoporosis, and can even relieve back pain too. These classes are fun, relaxed and sociable, and as with any form of exercise it can do wonders for your mental wellbeing.
All Levels Welcome
Mindful Movement
These classes are a perfect balance of strength, flexibility and postural training. However, you are encouraged to follow the Pilates fundamentals in each session with total awareness of your breath, the speed and the pattern of each movement. This way each session becomes a form of meditation where your mind and body work in synchrony for the duration of the class. You leave each session feeling more relaxed, more grounded, present and aware.
Experience in Pilates Preferred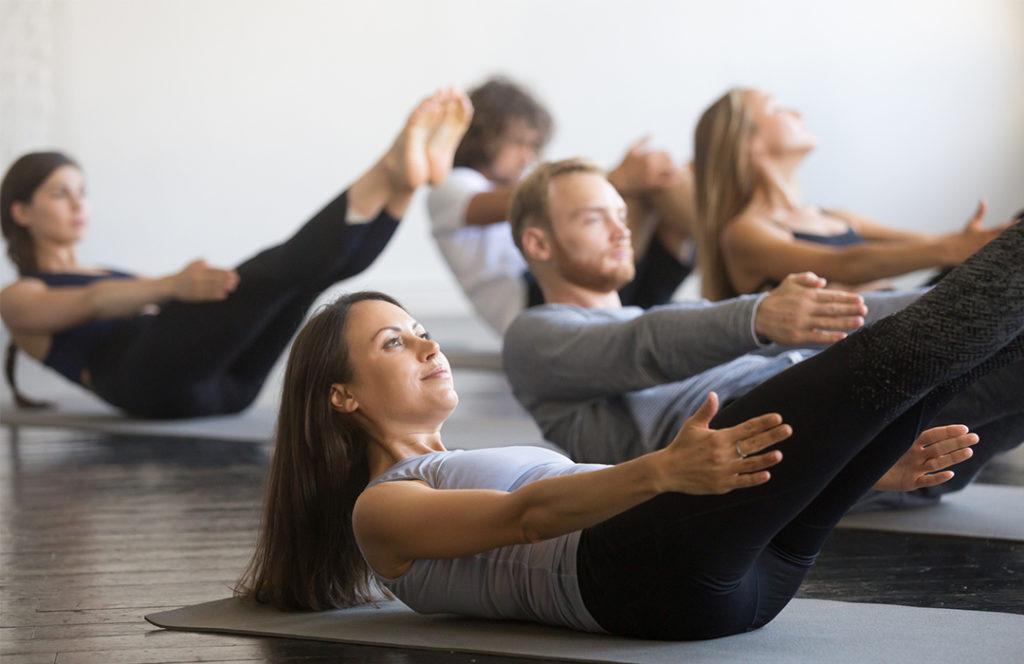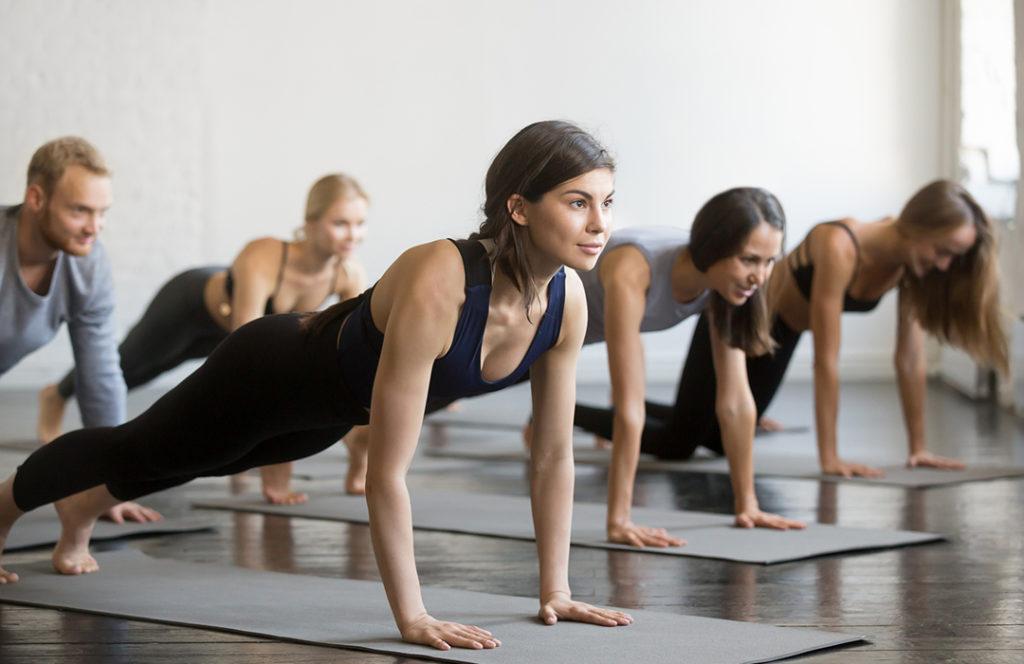 Pilates Flow
This class involves the principles and movements of a traditional Pilates class but is done at a faster pace and involves more reps per exercise. Music is more upbeat and the flow of class remains constant. Each session is specifically structured to provide an all over body workout with the use of small equipment which promises to increase cardio endurance. The class will finish with a welcoming stretch and release routine including elements of functional stretches, myofascial and trigger-point releases.
Experience in Pilates Preferred
Men Only Pilates
Pilates for Men addresses common problems that many men have including tight hamstrings and hip flexors, weak core and imbalances. It is also very challenging and will target muscles that you never knew you had! It improves alignment and balance focusing on toning the muscles and bringing greater flexibility to joints and in turn a greater range of movement.
All Levels Welcome